Toukokuussa 2021 julkaistun A Night with the Space Nobelists -sarjan toisessa jaksossa nähtiin tähtitieteilijä Didier Queloz, joka toimii astrofysiikan professorina Cambridgen yliopistossa ja fellow-tutkijana Trinity Collegessa.
Quelozille myönnettiin vuoden 2019 Nobelin fysiikan palkinto yhdessä aiemman ohjaajansa Michel Mayorin kanssa ensimmäisen Auringon kaltaista tähteä kiertävän eksoplaneetan löytämisestä. Jakso keskittyikin erityisesti eksoplaneettojen tutkimukseen.
"Eksoplaneetat ovat planeettoja, jotka kiertävät tähteä, joka ei ole oma Aurinkomme. Eksoplaneetta on siis planeetta, joka ei sijaitse Aurinkokunnassa", Queloz kertoi.
"Ensimmäinen löytämämme planeetta ja planeettajoukko olivat erilaisia kuin Aurinkokuntamme planeetat. Ne ovat jättimäisen Jupiterin kokoisia, mutta sijaitsevat lähellä kiertämäänsä tähteä. Niitä kutsutaan kuumiksi Jupitereiksi, sillä tähden läheisyydestä johtuen niiden pintalämpötila on lähes tuhat astetta", Queloz kuvaili Nobel-palkinnon arvoista löytöään.
Jaksossa Queloz myös paljasti, ettei usko eksoplaneettojen runsaslukuisuudesta huolimatta "Planeetta B:tä" olevan olemassa. Maa on Quelozin mukaan ainoa kotimme nyt ja tulevaisuudessa.
"Saan aina sätkyn, kun kuulen jonkun kuuluisan avaruusyrityksen johtajan puhuvan siitä miten meidän pitäisi lähteä omalta planeetaltamme, jos jotain tapahtuu. Se on täyttä hölynpölyä", Queloz perusteli.
Jaksossa nobelisti kuvaili myös päätymistään tähtitieteilijäksi. "Joillain on jo varhain näkemys siitä,
että hänestä tulee tähtitieteilijä. Minulla ei ollut. Minä vain uskoin, että minun tehtäväni tässä maailmassa oli olla tutkija. "
"Uteliaisuus ei ole kadonnut. Olen yhä kiinnostunut kaikesta."
Jakson voit katsoa täällä.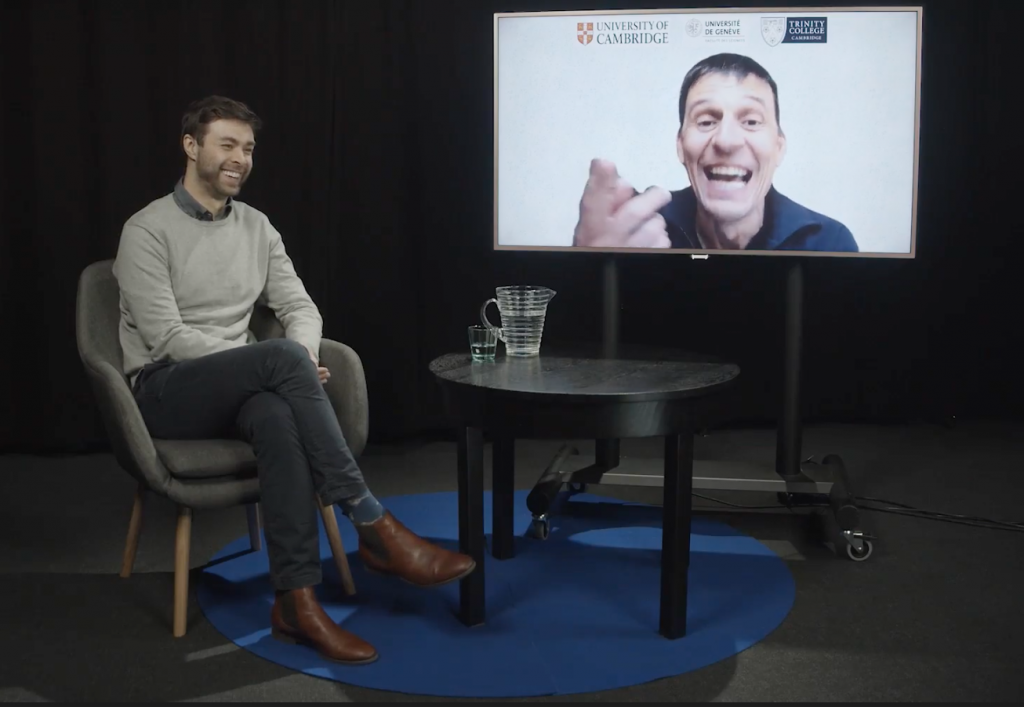 Tommi Tenkanen
Kirjoittaja on teoreettisen fysiikan dosentti, joka toimii tällä hetkellä tutkimusrahoituksen asiantuntijana Aalto-yliopistossa. Aiemmin hän on toiminut tutkijana Suomessa, Isossa-Britanniassa ja Yhdysvalloissa, sekä kirjoittanut kaksi tietokirjaa ja lukuisia artikkeleita kosmologiasta.